"Peace I leave with you; my peace I give to you. I do not give to you as the world gives. Do not let your hearts be troubled, and do not let them be afraid."
John 14:27
God of peace, what is there to say?
We bring ourselves to you in prayer for the people of Ukraine.  As violence and power seem to be winning over the care and wholeness of your people, we lift the broken hearts for your children.
For your children who do not know if they will have their very lives tomorrow, Lord, hear our prayer.
For those who have friends and family in Ukraine, Lord, hear our prayer
For those who have already been killed by violence, Lord, hear our prayer.
For the protestors who seek peace and are asking for the violence to cease, Lord, hear our prayer.
For all people around the world who are now living in fear as they witness violence in their neighboring country, Lord, hear our prayer.
For those of us glued to the news channel networks and newspapers and witness this violence, Lord, hear our prayer.
For those who cannot look as they sit alone in anxiety over our world, Lord, hear our prayer.
God, for all your children, in this time of violence and longing for control, we ask that you may breathe your breath upon our world.  As we sit in disbelief over the things happening to the people of Ukraine and all of those affected, we pray that peace may someday reign.  That your peace alone may be given to those who experience nothing but violence, anxiety, and despair.
God, you alone are the one who holds us.  You alone are the one who can quiet our minds when all we feel is fear.  We ask you that you might hold our fear now.  As we don't know what will happen next in our ever-changing world, we ask for you to be a balm to our aching hearts until the day when all we feel is your abiding peace.
Amen.
Written by Audrey Webber on February 24, 2022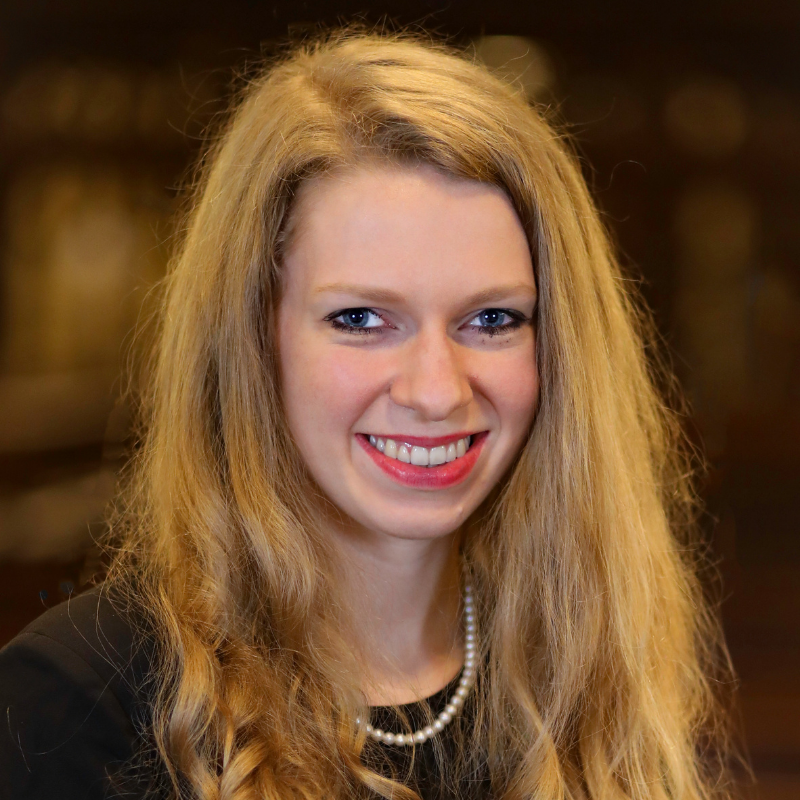 Audrey Webber is the Associate for Hospitality and Visual Arts. Her areas of focus include hospitality, new relationships with the church, communications, and programming and initiatives around the visual arts.


Audrey considers herself to be a New Yorker since she has lived here since she was in middle school.  She graduated from Hunter College with a double major in Religious Studies and Art History and graduated from Princeton Theological Seminary with her MDiv.


Audrey is passionate about hospitality and on a mission to use creative ways to connect with our loving God and one another.  She is committed to leading the church in finding new and innovative initiatives to help communities feel welcome while retaining the tradition and amazing sources the church has to offer.  She always loves when she is able to incorporate her love of the church, hospitality, and the arts into invitational initiatives and programs for the whole church family.  She has had the opportunity to combine these interests in her work at the Metropolitan Museum of Art, Fifth Avenue Presbyterian Church, Madison Avenue Presbyterian Church, First Presbyterian Church of Forest Hills, and through leading workshops about spirituality and the arts.


In her free time, Audrey loves a chance to create art, write, root on the Yankees, visit the Met Museum, watch some 1930s and '40s movies, and spend time with her husband Woodie, their two-year-old son Russell.